Take a look at your fireplace, look at the mantel, the "hard to open" metal and glass door, the worn old hearth and surround.
IS YOUR FIREPLACE DATED RED BRICK?
Is this the focal point of your room?
When was the last time you updated it, 20 or 50 years ago?
Stone over Brick Portfolio
Wood Mantels and Topper Portfolio, Painted or Stained
Hearth Extension Portfolio, Replace the Tile
Stone Panels Portfolio, Great for floor to Ceiling
Cast Stone solves close clearance problems that wood cannot.
UPDATE THE ENTIRE LOOK OR JUST THE WORN AREAS…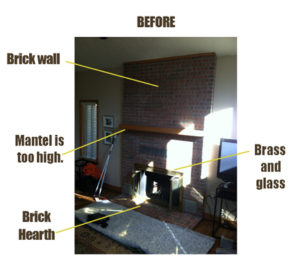 AFTER!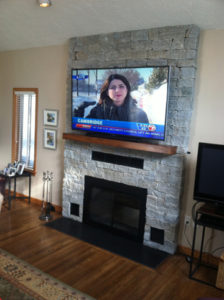 • Cover the old red brick face with Natural Stone, or Polished Granite
• Replace raised hearth stone with a new 2 inch stone
• Point the Inside Firebox brick work for safety
• Change your old painted Mantel to Stone, New Wood or Precast Stone
• Add a TV above the mantel with buried power and HDMI
• Replace the Inlaid floor tile with a new granite slab and wood frame
• Replace the old brass cover with a new easy to use Screen and glass front
SEND YOUR FIREPLACE PICTURE VIA TEXT 617-557-9111 OR EMAIL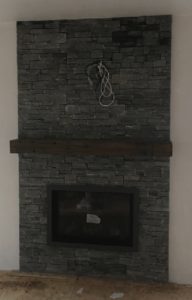 WE WILL MAKE DIGITAL CHANGES TO HELP WITH YOUR DECISION